Meet OUAT's New (Old ) Faces in Season 8 Reboot
New season, new night, new look. 
Once Upon a Time's rebooted seventh season finally premieres tonight, introducing the ABC fantasy hit's viewers to a whole new town of characters…even if they are played by some of the actors they've grown to know and love over the previous six seasons.
When OUAT returns, a new curse will be placed on a new town–the Seattle neighborhood of Hyperion Heights–with the grown-up version of Henry (now played by Andrew J. West) becoming one of the victims, forgetting all about magic. 
While Jennifer Morrison, Ginnifer Goodwin and Josh Dallas, among others, will not be back for the reboot, some fan-favorites will be back in action with new identities in Hyperion Heights. And some OUAT newcomers will be taking over iconic roles, such as Cinderella, Alice and more.
Check out the old and new versions of all the characters ahead of tonight's premiere: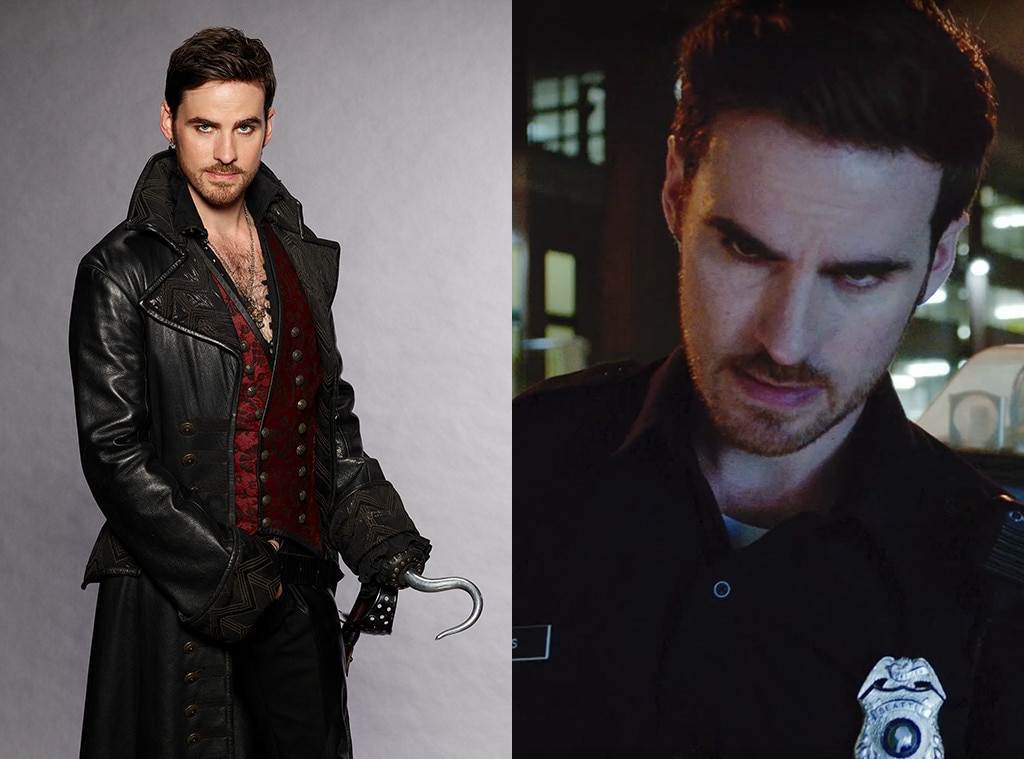 ABC
Captain Hook
It's a cop's life for him! Captain Hook appears to have traded in his pirate's booty for a badge in Seattle.
"He's different from any of the other 10 different Hooks that I've played," O'Donoghue said at the 2017 Summer TCA Press Tour. "I describe that there's a sense of loss there in the guy and he just doesn't know what it is that's missing. He's striving in some way to find who he is still, yet the Hook that we meet is trying to be the best uniform cop that he can be and do the right thing, but as is the case on Once Upon a Time, it's more complicated than that."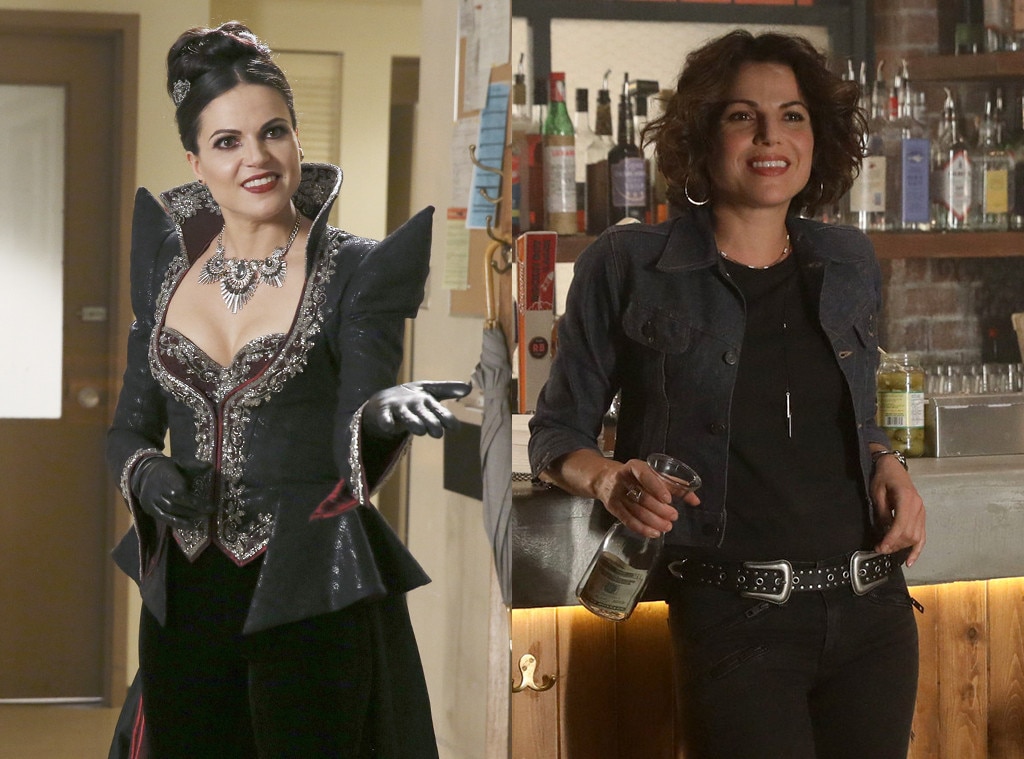 ABC
Regina
Imagine if we told you six seasons ago that Regina (aka the Evil Queen) would one day refer to herself as Ronnie and own a bar. 
"She's a bar owner. She's a little rough around the edges…this version feels really different," Lana Parrilla said. "She's no longer in charge. We've always seen Regina in charge, and then she redeemed herself, but this Regina is something else. I'm having a blast playing her. We're all still discovering who she is. It's refreshing, it's different."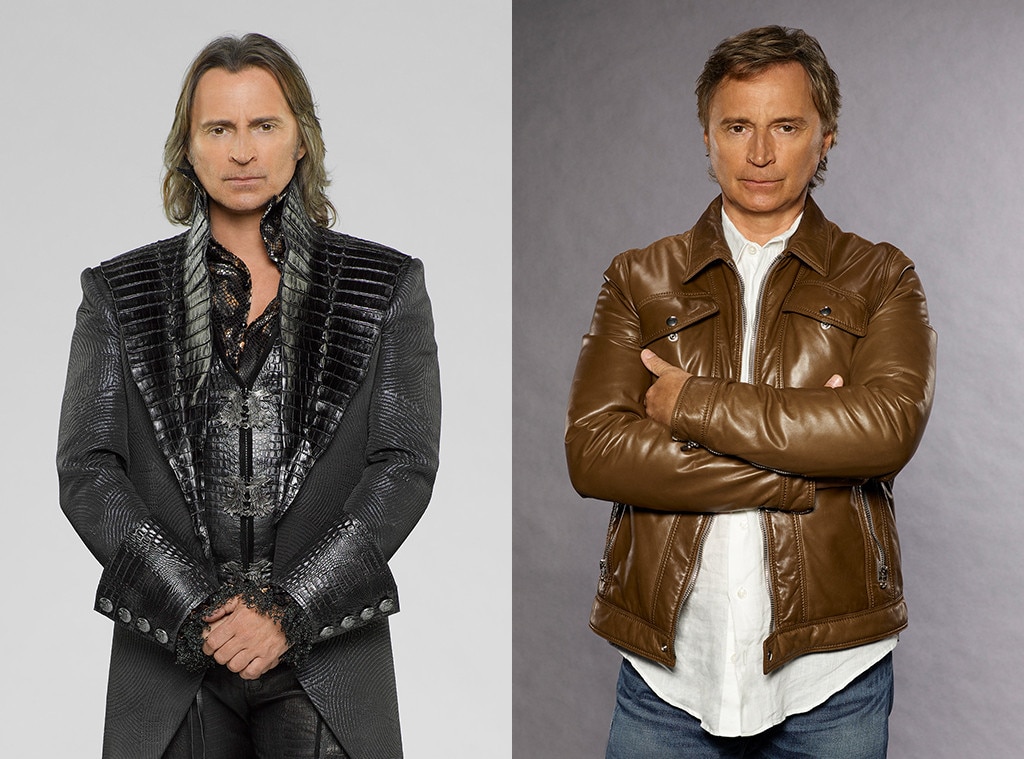 ABC
Rumplestitskin
He's ba-aaack…and rocking a cleaned-up cowboy sort of look? But Robert Carlyle's new role is being kept pretty secretive. 
"There's always that element of menace and mystery," co-creator Adam Horowitz said at TCA. "He's involved in many of the goings on in this neighborhood in Seattle. We don't want to say too much of the specifics of it, but it's a lot of fun, and it's another layer and color for Bobby to play."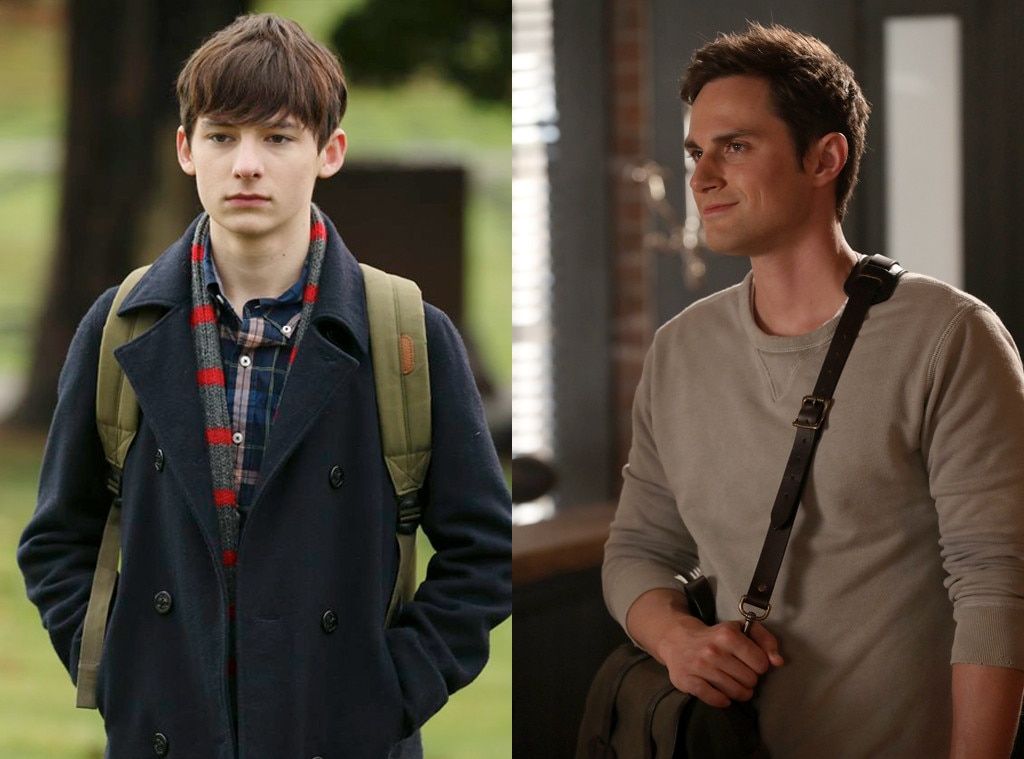 ABC
Henry
My, how Henry has grown! With Jared Gilmore departing, OUAT is introducing fans to the older version of the author, played by The Walking Dead alum Andrew J. West. And Henry seems to have found love with Cinderella, as the two have a child, Lucy (Alison Fernandez), together. Not like he can remember that though, given the new curse and all.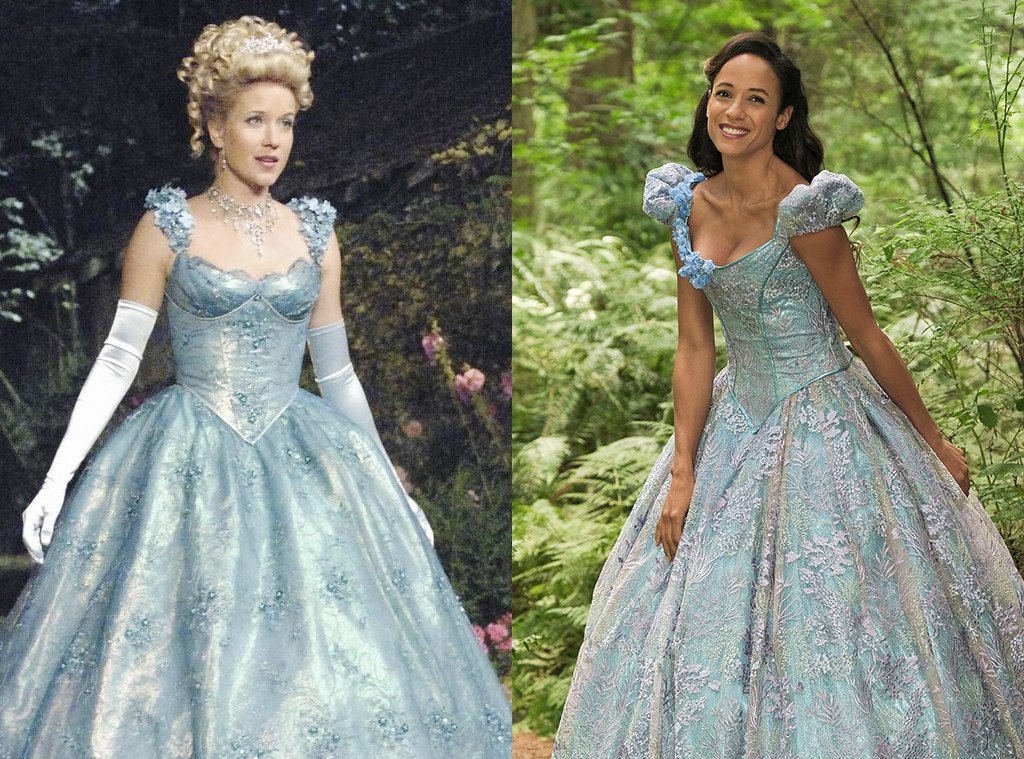 ABC
Cinderella
Danai Ramirez will slip into the iconic character's glass slippers, once worn by Jessy Schram, in the revamped season. 
"It's a little different, you might find," Ramirez told E! News of OUAT's Cinderella 2.0. "This new Cinderella is a little edgier as a character than the Cinderella that you're kind of used to. We're falling in love and, you know, there's a love story there."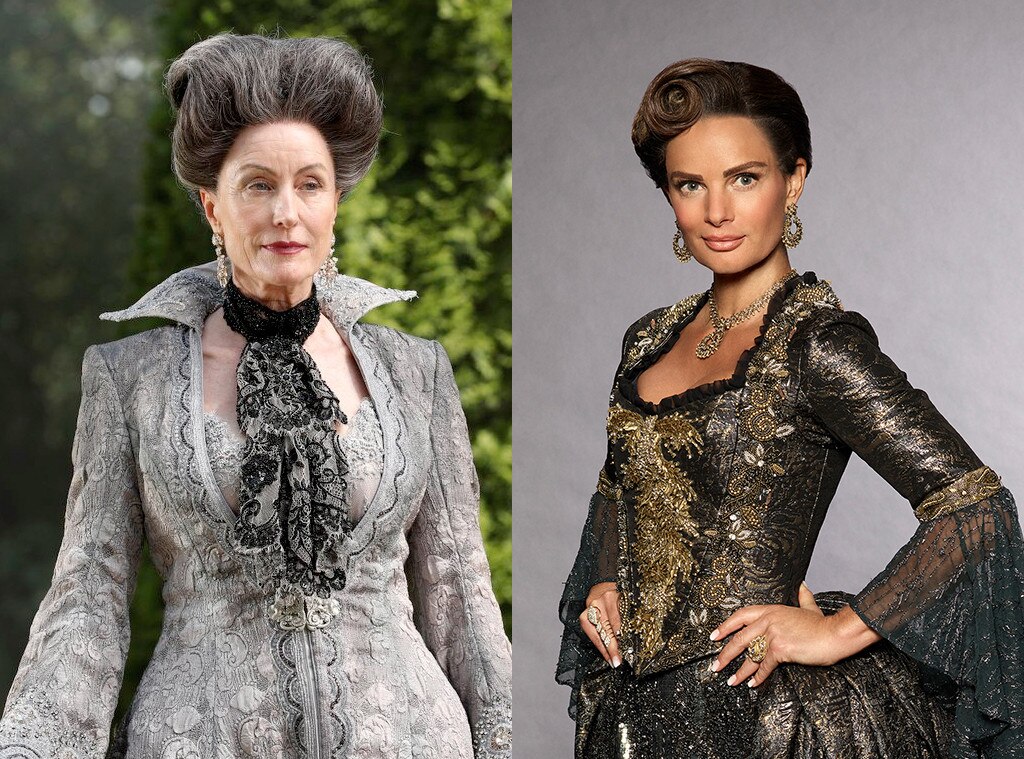 ABC
Lady Tremaine
Lisa Banes played Cinderella's wicked step-mother in season one, and now, Gabrielle Anwar steps into her evil shoes. Set to be one of the main villain's, Anwar's cursed Seattle-based character is Victoria, whose just as wicked as her fairy tale counterpart.
"It's so fun to be playing something so nasty. I've been so good, and now I can be so bad," Anwar gleefully told E! News. "It's delicious. I'm really, really turned on by this character."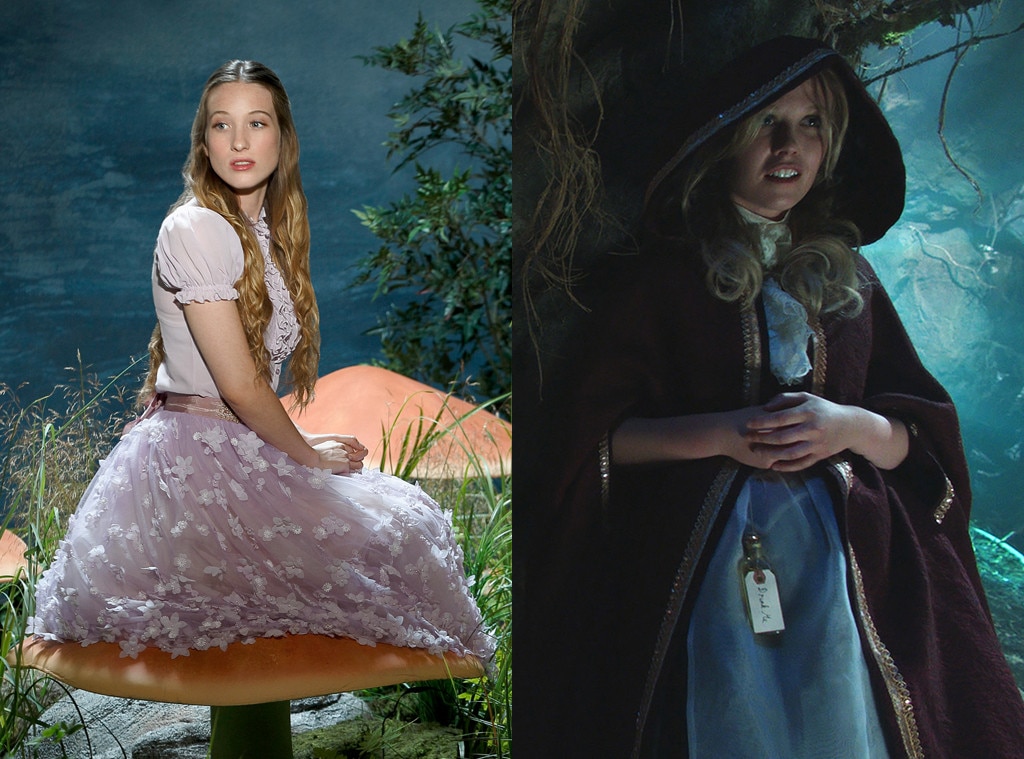 ABC
Alice
Rose Reynolds is taking over the recurring role once played by Sophie Lowe…on the spinoff that only lasted one season, Once Upon a Time in Wonderland.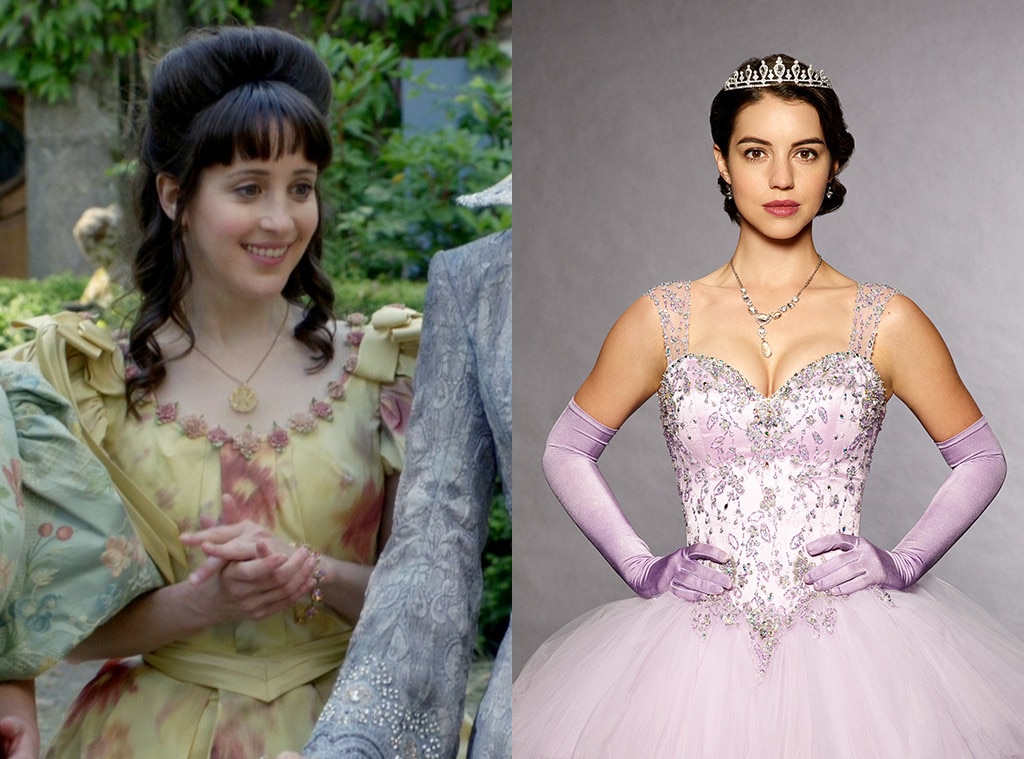 ABC
Drisella
While Cinderella's evil step-sister was briefly seen in a season one flashback, Reign star Adelaide Kane takes on the role, with the character getting a lot more screen time. 
Once Upon a Time premieres tonight at 8 p.m. on ABC.